Increase productivity and minimize the environmental impact of your business.
Technology solutions for IT services, flow automation, data analytics, project management and performance management.
Technology Services for a Sustainable Business Future
Today, in the digital age, businesses rely heavily on information technology (IT) solutions and services to streamline their operations, increase productivity and reduce their environmental impact. environmental impact. With the increasing demand for efficient and sustainable practices, workflow optimization becomes crucial, and that's where office automation and performance measurement come into play.
Ecoeffy is a leading IT service provider that focuses on specifically meeting the needs of businesses. Below, we will explore the wide range of IT services offered by Ecoeffy and how they can benefit your business.
Specialized support and accompaniment services
Let's dive into the world of cutting-edge technology and find out how it can revolutionize your business.
In Ecoeffy, we have a set of services and products, such as:
The importance of IT services for companies
Administration and technical support
Navigating technology can be a challenge for companies without IT departments. Ecoeffy offers IT consulting and support services, providing guidance and assistance for technology decisions. From planning to problem solving, our consultants help companies thrive digitally.
Third-party IT services are key to optimizing operations, improving productivity and fostering business growth in the digital age. Ecoeffy understands the needs of companies and offers technological solutions and customized IT solutions.
Investing in technological solutions makes the difference for your business, no matter if it is small or large. Ecoeffy offers a complete set of IT services tailored to your specific needs.
IT Consulting and Support Services
Empowering companies for success
IT services cover a wide range of solutions that meet the technological needs of companies. From network infrastructure to cybersecurity to cloud computing, these services enable organizations to leverage technology effectively. By implementing robust IT services, companies can improve their productivity, streamline their operations and achieve their business goals efficiently.
Office automation: streamlining workflows for efficiency
Office automation is a fundamental aspect of IT services that focuses on eliminating manual, time-consuming and paper-based tasks. By automating routine processes, companies can increase efficiency, minimize errors and improve overall productivity.
Document management systems and collaboration tools streamline communication and document management within organizations. These tools enable seamless file sharing, editing and version control, allowing teams to collaborate effectively, even remotely. By reducing reliance on paper-based processes, companies can make a significant contribution to a more sustainable work environment.
Workflow automation involves the integration of software systems to automate repetitive tasks and streamline business processes. By defining rules and triggers, companies can eliminate manual intervention, reduce errors and speed task completion. This not only saves time, but also ensures consistency and accuracy of operations.
Enterprise Chatbots are here to stay, transforming the way companies interact with their customers and manage their operations. This technology is improving efficiency, customer satisfaction and the competitiveness of companies in the marketplace. As the adoption of chatbots continues to grow in the country, Colombia's business future looks increasingly automated, efficient and customer-oriented.
Some of the processes in which we are experts in automating processes of
By incorporating data from different internal and external sources into a single repository, all transactional processes are more efficient. It is possible to create tools to improve decision making, improve employee motivation and customer satisfaction.
Minimizing environmental impact with sustainable IT solutions
As sustainability becomes a pressing concern, companies are increasingly adopting environmentally friendly practices. IT technology solutions and services contribute to minimizing the environmental impact of organizations in several ways.
Optimize performance and decision making
Measurement is a critical aspect of a company's sustainability. Because it allows you to track the performance and fulfillment of your objectives as an organization, and thus, identify areas for improvement and make data-driven decisions. By implementing effective measurement strategies, organizations can optimize their processes and improve productivity.
Key Performance Indicators (KPI)
Key Performance Indicators (KPIs) serve as metrics to evaluate the performance of a company or specific processes. By defining and measuring KPIs, organizations can identify bottlenecks, track progress and drive continuous improvement. This data-driven approach enables companies to make informed decisions and implement targeted strategies.
Infrastructure management tools
Infrastructure management tools provide comprehensive information about an organization's assets and service delivery. These tools enable organizations to measure and monitor various aspects of their infrastructure-delivered services, such as incident response time, service availability and customer satisfaction. By analyzing this data, companies can identify areas for improvement and ensure efficient service delivery.
AI-based management and data analytics tools
At Ecoeffy we offer technological services based on Artificial Intelligence (AI) and Data Analytics to improve business management and obtain valuable information for informed decision making.
Our services focus on harnessing the power of AI and Data Analytics to optimize operations, identify patterns, predict trends and uncover hidden insights in data.
We work closely with our customers to understand their specific needs and develop customized solutions that drive efficiency, productivity and business growth.
Some of the technological services we offer to improve management are:
Empowering Industries for Success and Sustainability
Our services and technological solutions are designed to meet the specific needs of various industrial sectors. Through customized solutions adapted to each industry, we help companies optimize their operations and achieve success. The following is a description of the services we offer to selected sectors:
Government Sector
To drive digital transformation, improve administrative efficiency, manage social projects and provide quality services to citizens. .
We implement comprehensive platforms that facilitate interaction with citizens, optimizing the user experience and encouraging citizen participation.
We provide data management and analytics solutions that enable government entities to securely and efficiently collect, store and analyze data.
Health Sector:
Development of customized medical software to improve patient record management and facilitate diagnosis.
Implementation of hospital information systems (HIS) for efficient management of resources and patient care.
Cybersecurity services to protect data confidentiality and ensure regulatory compliance.
Financial Sector:
Implementation of risk management and information security systems to protect financial assets.
Consulting services in financial technology (fintech) to optimize processes and promote innovation.
Chatbot with Artificial Intelligence to attend natural conversations with potential or current customers
Implementation of systems for measuring ESG criteria at customers.
Technological solutions for asset management to optimize the availability and useful life of equipment.
Development of remote monitoring and control systems to improve safety and efficiency in operations.
Data analysis and process optimization services to maximize productivity and profitability in mineral extraction and processing.
Implementation of a 5G fiber optic inhalambiric connection service.
Development of technological solutions for energy management to optimize consumption and reduce operating costs.
Implementation of monitoring and control systems for energy infrastructures to improve efficiency and safety.
Renewable energy and sustainability consulting services to promote the transition to cleaner energy sources.
Data analysis and process optimization services through demand forecasting models and daily generation capacity assessment.
Development of quality control systems to ensure excellence in the production of pulp and paper...
Implementation of inventory and logistics management solutions to optimize the supply chain and reduce costs.
Process automation services to improve efficiency, productivity and reduction of untreated waste in the manufacture of products.
Development of traceability and supply chain management solutions to ensure food quality and safety...
Implementation of production control and automation systems to optimize efficiency in food and beverage manufacturing.
Food technology and process improvement consulting services to promote innovation and comply with industry regulations.
Implementation of ESG criteria measurement systems.
Professional Services
Project management and collaboration to facilitate project planning, monitoring and execution.
Increased visibility, effective communication and real-time collaboration, resulting in greater efficiency and on-time delivery.
Automate manual tasks, eliminate bottlenecks and improve operational efficiency. As a result, everyone is engaged in higher-value activities.
Make the most of your data by implementing data analytics and visualization solutions; enabling more informed and strategic decision making.
These are just examples of the services we offer to different sectors. Our approach is based on understanding the specific needs of each industry and providing tailored technology solutions that drive growth and efficiency. We are committed to being a reliable and strategic partner for companies in all sectors, helping them achieve their goals and remain competitive in a constantly evolving business environment.
At Ecoeffy, we understand the strategic value of Artificial Intelligence and Data Analytics in business management. Our goal is to help organizations make the most of their data and use advanced technologies to optimize operations, make informed decisions and stay competitive in an ever-changing business environment. Trust us as your technology partner to improve management and take your organization to the next level of success.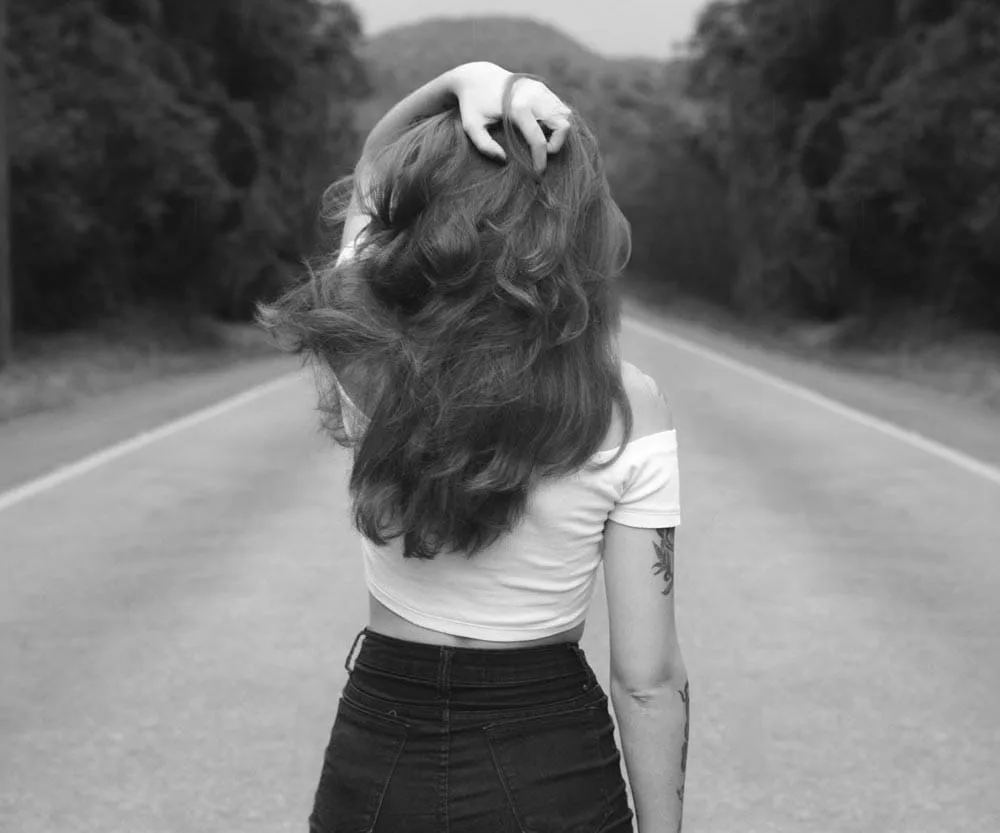 Frequently asked questions.
We help companies stay ahead in a rapidly changing world.
Productivity, efficiency and growth
IT services have become the cornerstone of modern business operations.
By adopting IT services, companies can increase productivity, minimize their environmental impact, automate routine tasks and make data-driven decisions. With effective office automation and measurement strategies, organizations can optimize their workflows, improve efficiency and drive sustainable growth. Embracing IT services is not only a necessity in today's competitive landscape, but also a way to foster a more productive, environmentally conscious and successful enterprise.