Affordable.

Reliable. Impressive.
Give your team the power to do it all with Samsung Tab A8, the powerful, affordable and reliable tablet that's designed for the modern workforce and ready for the work of the future.
A display that everyone will love
Every task is pleasing to the eye with Galaxy Tab A8, which features a vivid 10.5″ LCD screen. Enjoy having all the applications you need on one screen and spend less time switching between windows. Take your video conferencing to a whole new level and hear all the important details on quad speakers with Dolby Atmos surround sound.
Energy and storage for all
More power. Faster speed. Give your computer the performance it needs with an upgraded chipset that makes every task smoother. Everyone will have plenty of room to store business documents, meeting notes and data they need, without having to delete anything to make room, with up to 128 GB of storage. Plus, everyone can go hours and hours without a charger with long battery life and fast charging to help keep their business up and running.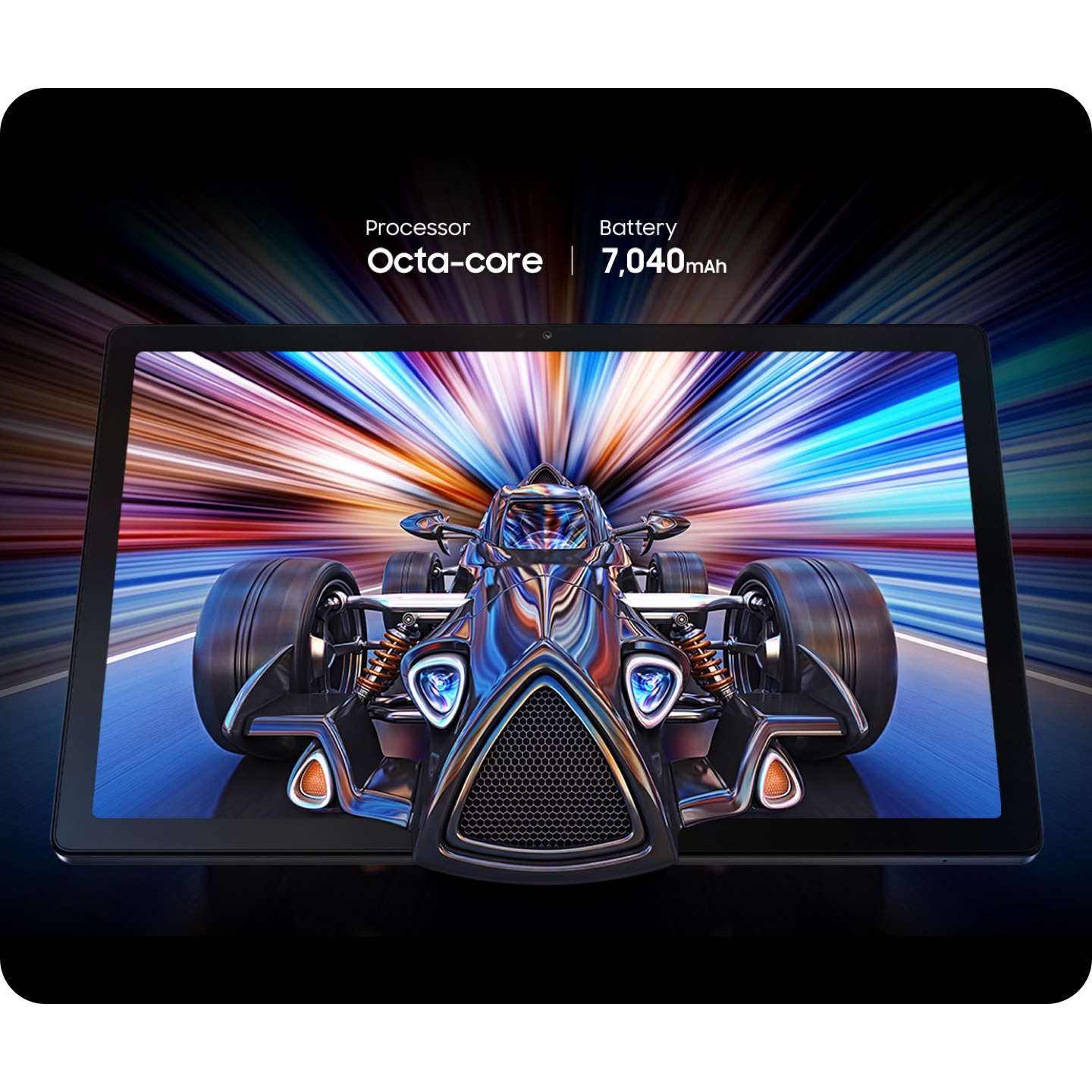 Fast loading. Energy by the hour.
Overcome your longest to-do list with a low-power battery. Work, stream and video call for hours on a single charge¹ and return to full capacity with the fast-charging USB-C port. Galaxy Tab A8 packs hours of power into a tablet you can take anywhere. Plus, live life tangle-free: the universal charger powers all your Galaxy devices.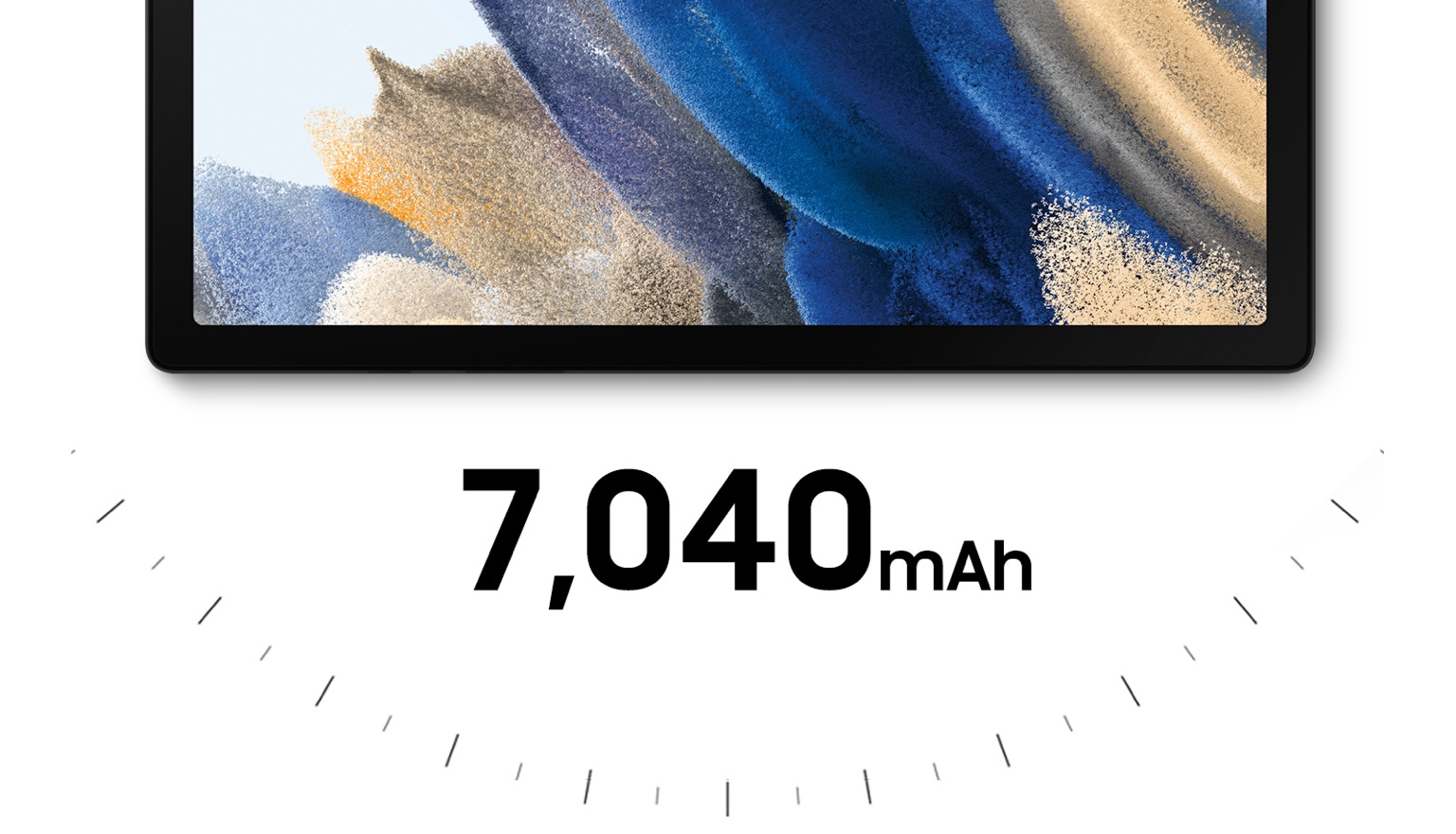 Discover new ways to do more with your business with the Galaxy experience: a seamless connection between your devices. Start a video call on your tablet and end it on your phone. Open a file on your phone and share it instantly on your PC.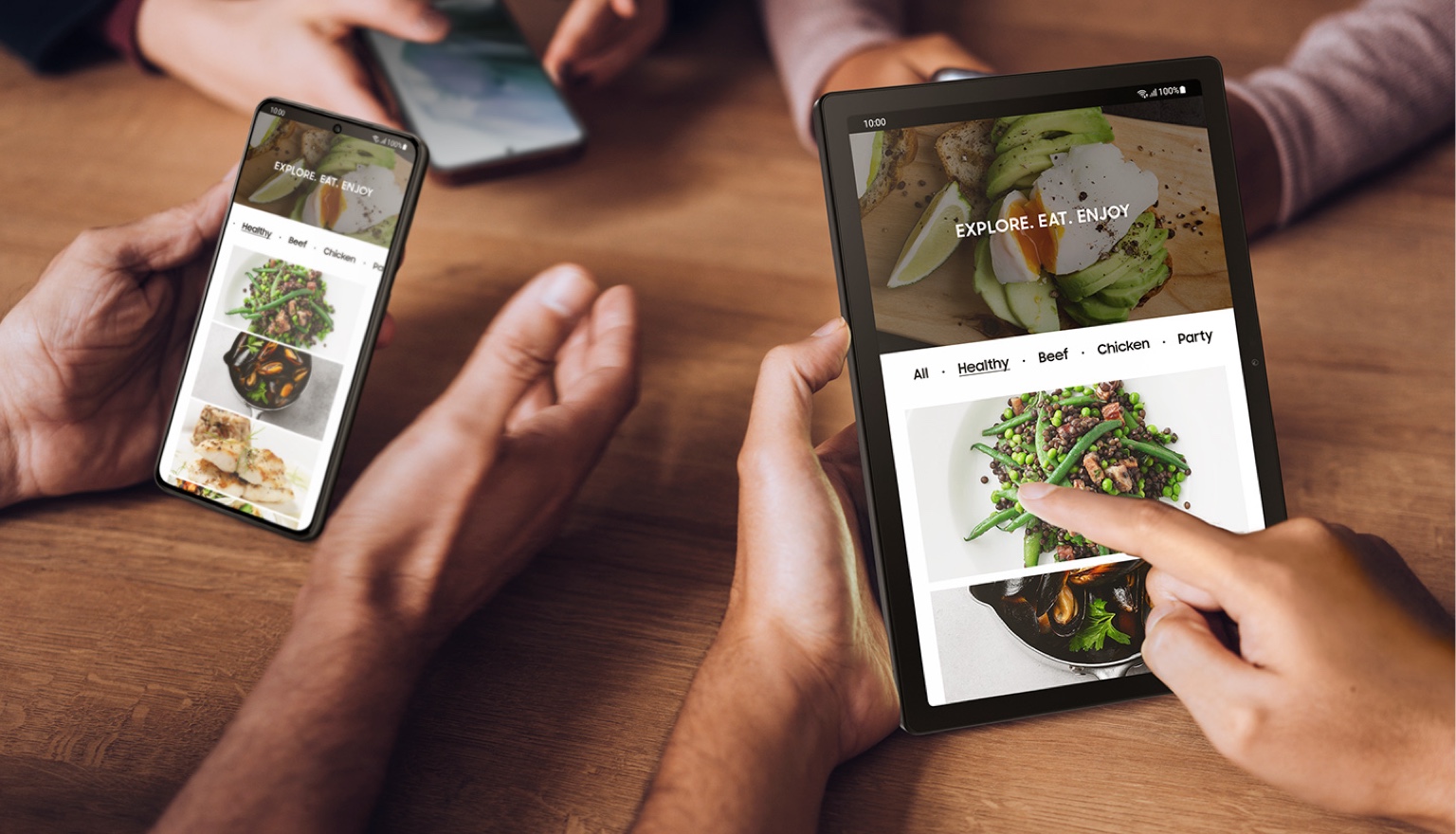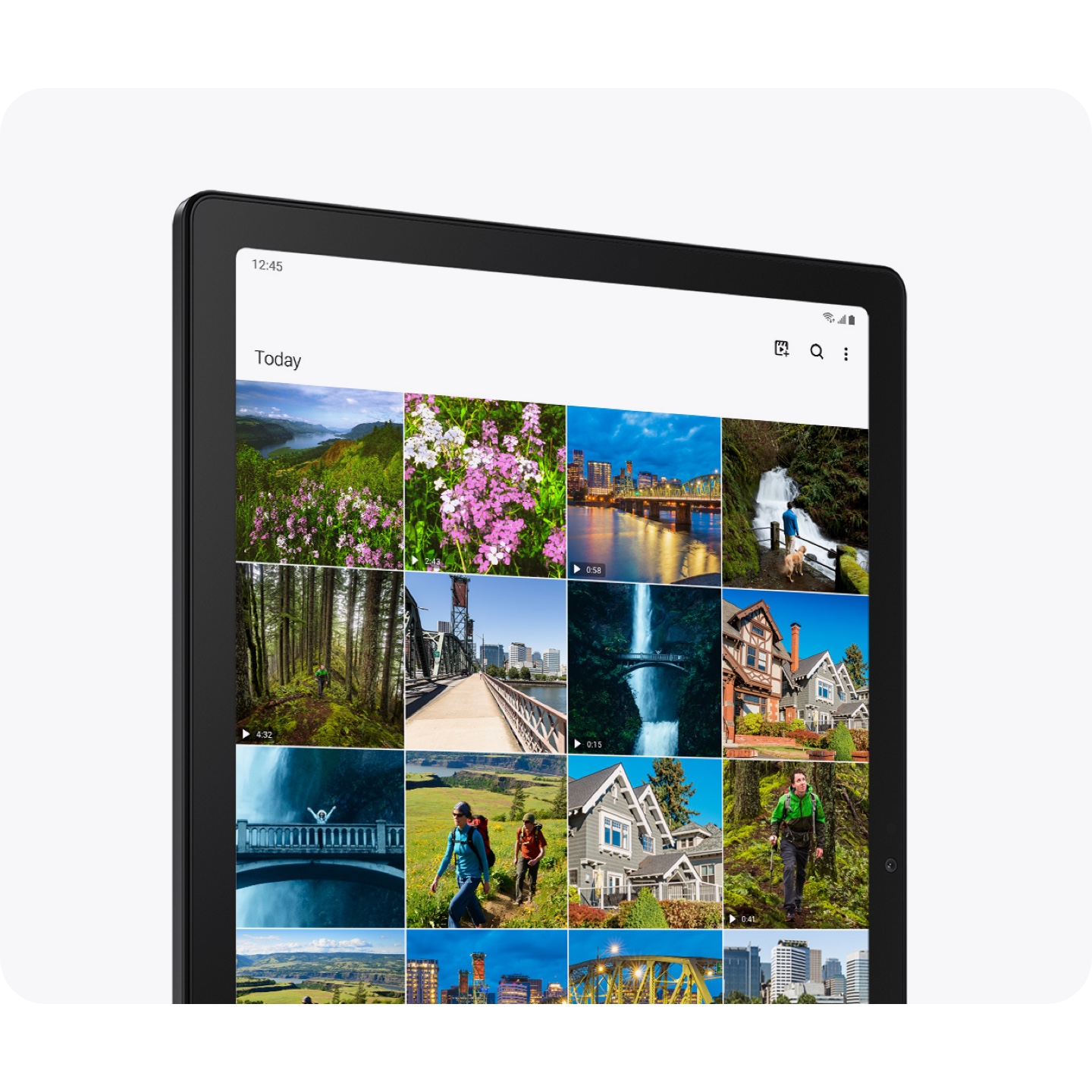 Room for everything on Samsung Tab A8
Be smart about storage. With up to 128 GB of built-in storage, there's room for all your files, videos and applications to access. Expand your storage up to 1 TB with a microSD card².
Do more with multiple applications open on the Galaxy Tab A8
Increase productivity with multi-active windows that allow you to view multiple applications on the screen at the same time. No more switching between applications. Multitasking on your tablet is now very easy.
Main Applications: