Draw, write and inspire new ideas
Annotation with pen mode
The Samsung Flip screen offers users the familiar seamless handwriting experience in numerous colors, styles and sizes available. Up to 4 people can write simultaneously by using any object as a writing tool. In addition, users can quickly erase drawings by swiping their finger or palm.
the Samsung Flip Screen 2 helps to improve your collaborative teamwork, facilitating the development of presentations and improving the reaching of agreements within the teams.
Samsung Flip 2 display essential productivity tool.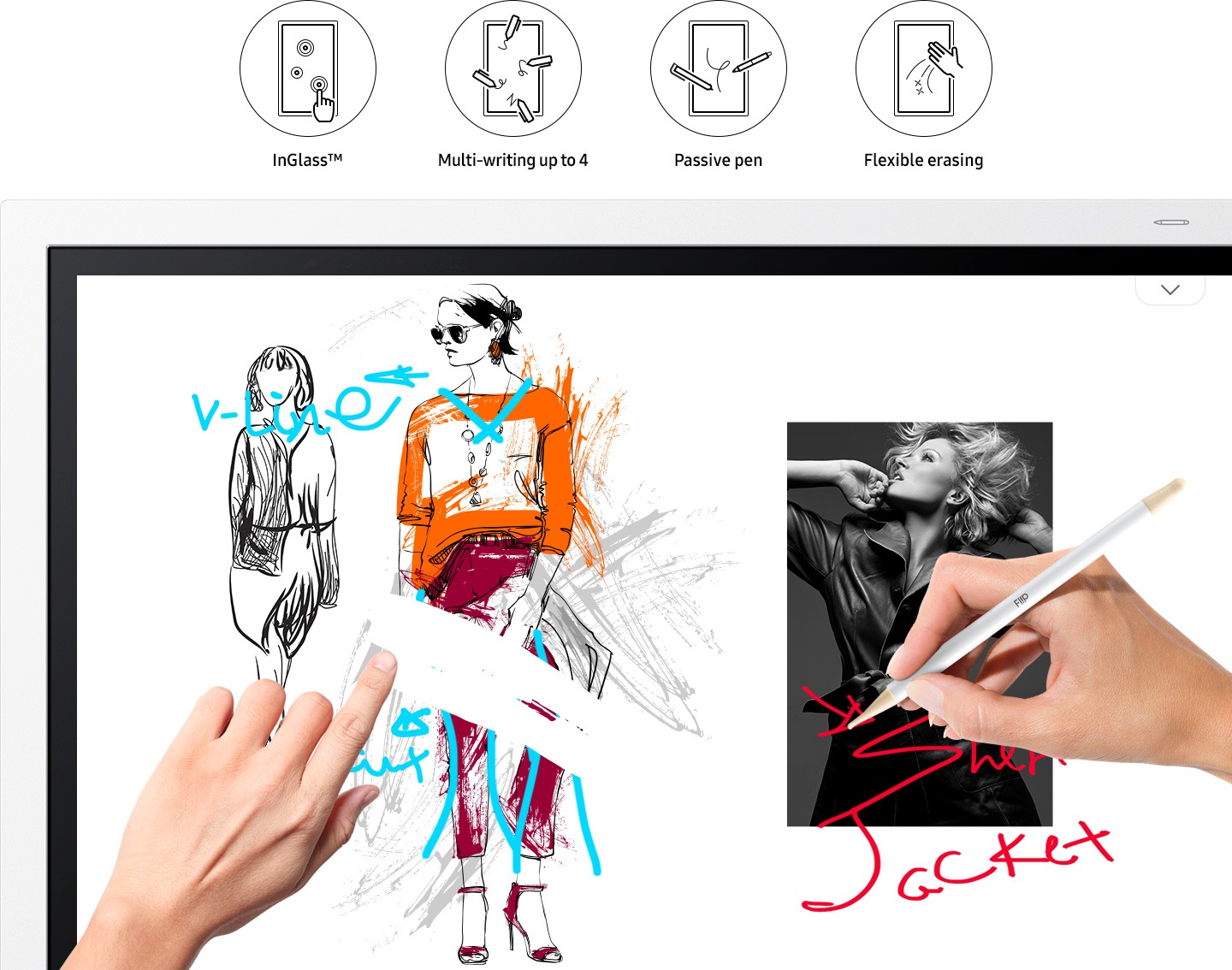 Create a masterpiece
Annotation with brush mode
In brush mode, Samsung Flip recognizes a wide range of sizes to ensure that users create their artwork through their brushstrokes. The watercolor and oil modes allow you to create different styles and textures, while Flip also offers users a full palette of vibrant colors and the ability to mix them flexibly.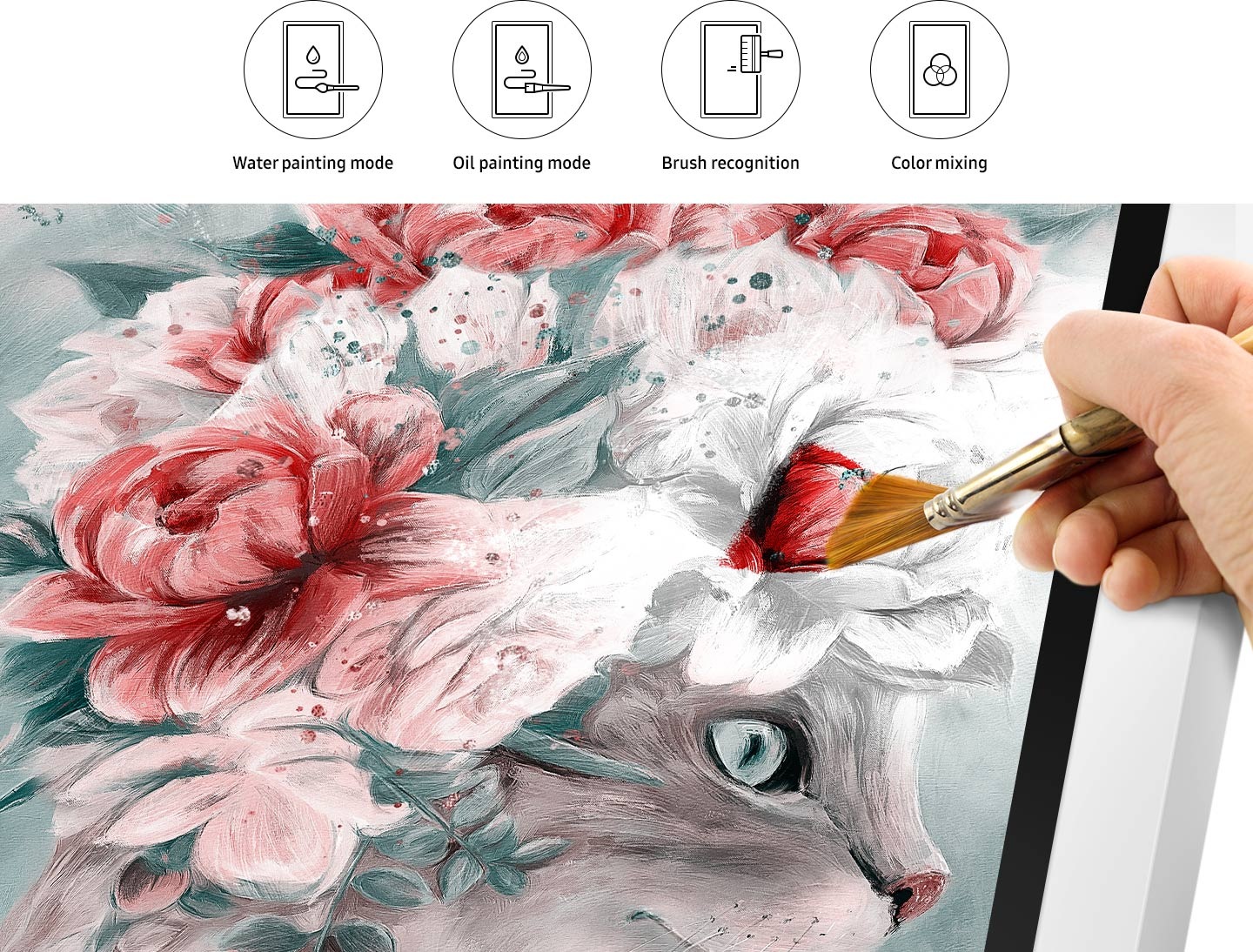 Write on any background
Annotation activated
Samsung Flip allows users to write on any type of background. By clicking the notes layer button, users can enjoy uninterrupted writing anytime, anywhere and on any content on the screen, without affecting the work behind the original layer.
Multiple connection options
Versatile connection
Users have greater control thanks to versatile connection options. USB, HDMI, NFC and screen sharing capabilities enable optimal collaboration and provide visibility, annotation and interactive content sharing services. Flip also offers an optional tray as a more powerful connectivity extension.
Optional tray must be purchased separately.
Synchronized screen view
Remote contact
Remote contact functionality allows users to synchronize their personal devices with Samsung Flip to share and control content in real time. Any changes on the Flip screen will be replicated on the connected device and vice versa, for efficient collaboration.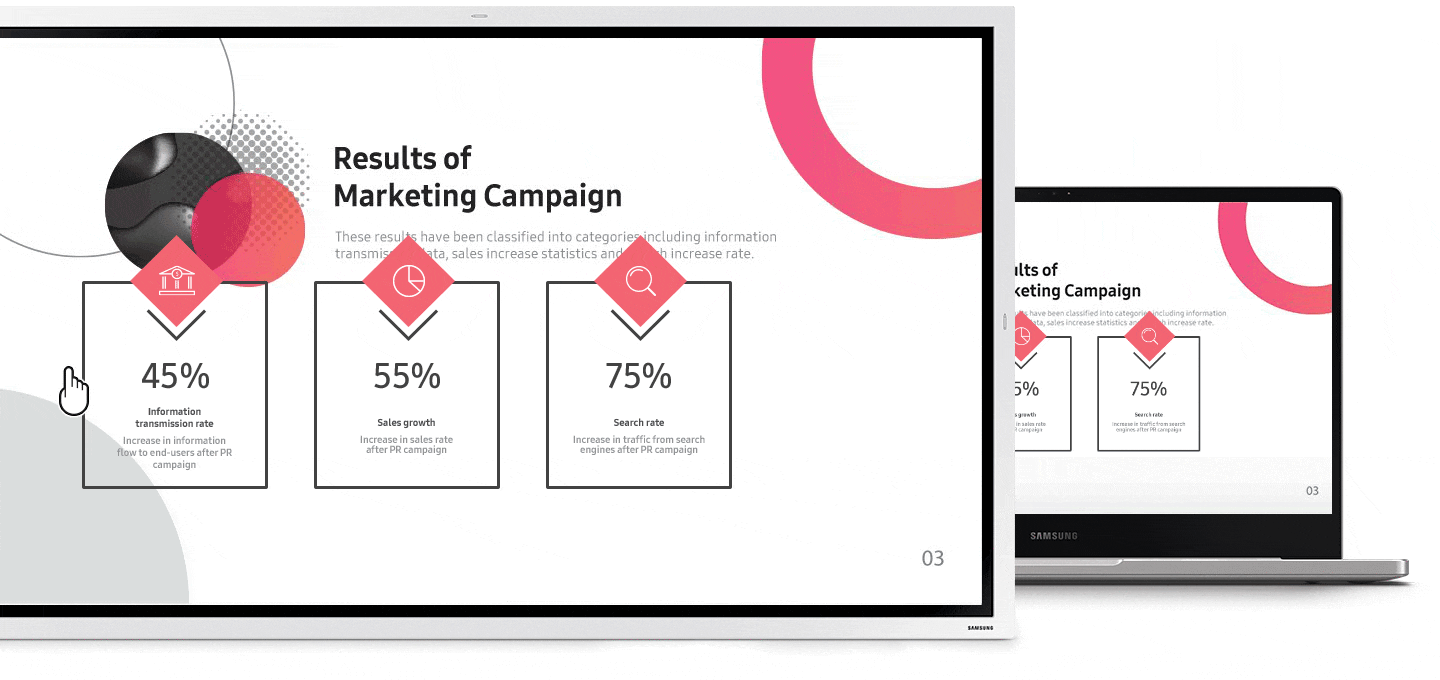 Remote touch control is available via USB cable touch connection or Android mobile devices connected by UIBC (2016 or later) and Windows 10 PC.
Connect from anywhere
Supports Bluetooth and remote PC connection
For more efficient meetings, Samsung Flip can be connected to a PC remotely and without the need for additional devices in the room. Users can also connect a keyboard or mouse directly to the display with a Bluetooth connection to improve productivity and collaboration.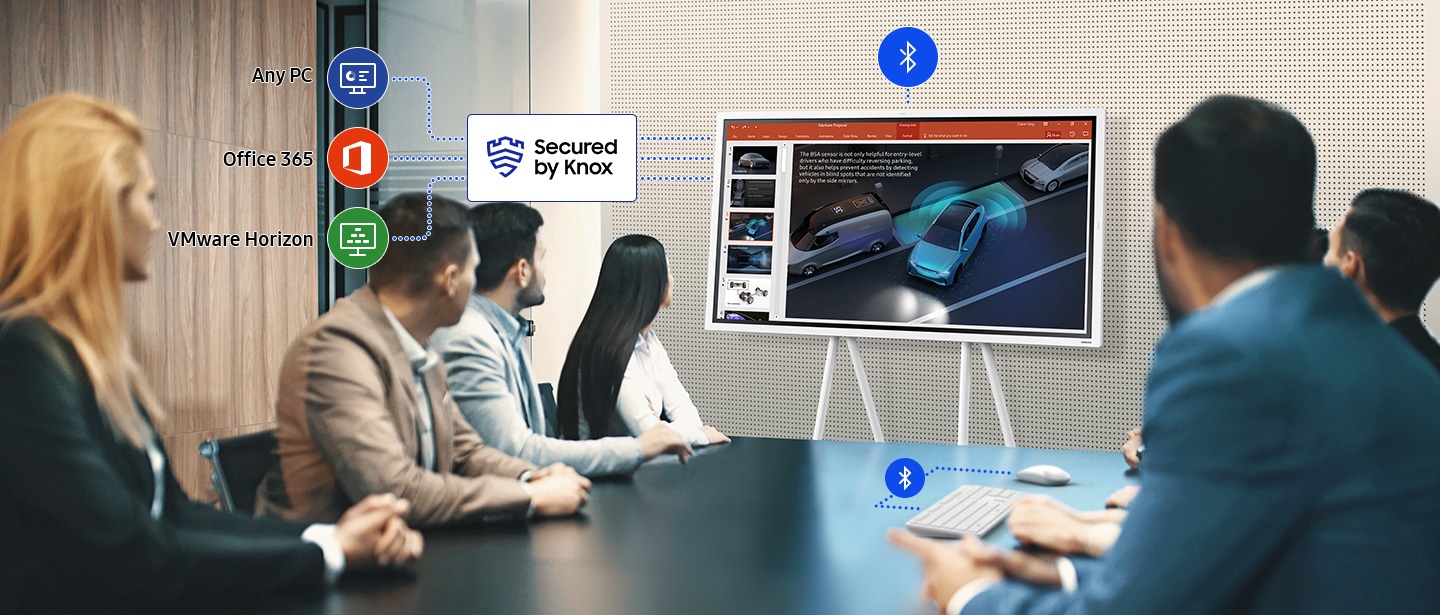 Share with large audiences
Screen sharing
Users can project Samsung Flip content onto a wide digital display in real time via a wifi network or HDMI connection. The Flip screen can be shared even when connected to a personal device. This feature is ideal for large meeting environments, as information can be provided to larger audiences.
Effortlessly distributes the meeting summary
Easy to share
After a meeting, users can distribute summaries to all attendees and colleagues to avoid the frustrating experience of writing notes by hand. Important content and conversations are stored within Flip in real time for easy sharing across mobile and digital channels.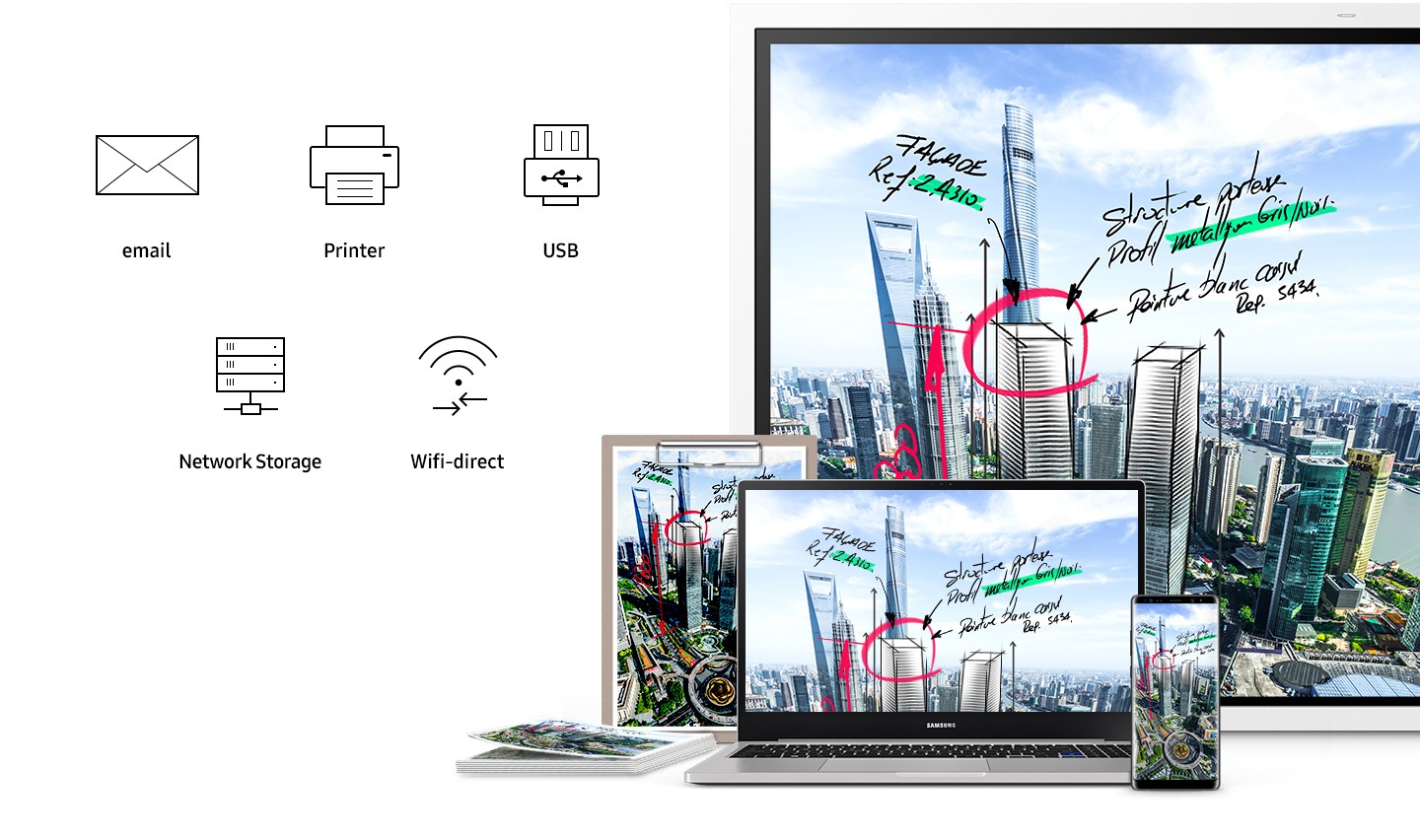 Accurate graphics with powerful performance
UHD display and Tizen operating system
Samsung Flip displays all content in clear UHD picture quality, regardless of the room to create an attractive meeting environment. Backed by the powerful Tizen 5.0 operating system for a seamless user experience, built-in sensors automatically activate the display when touched.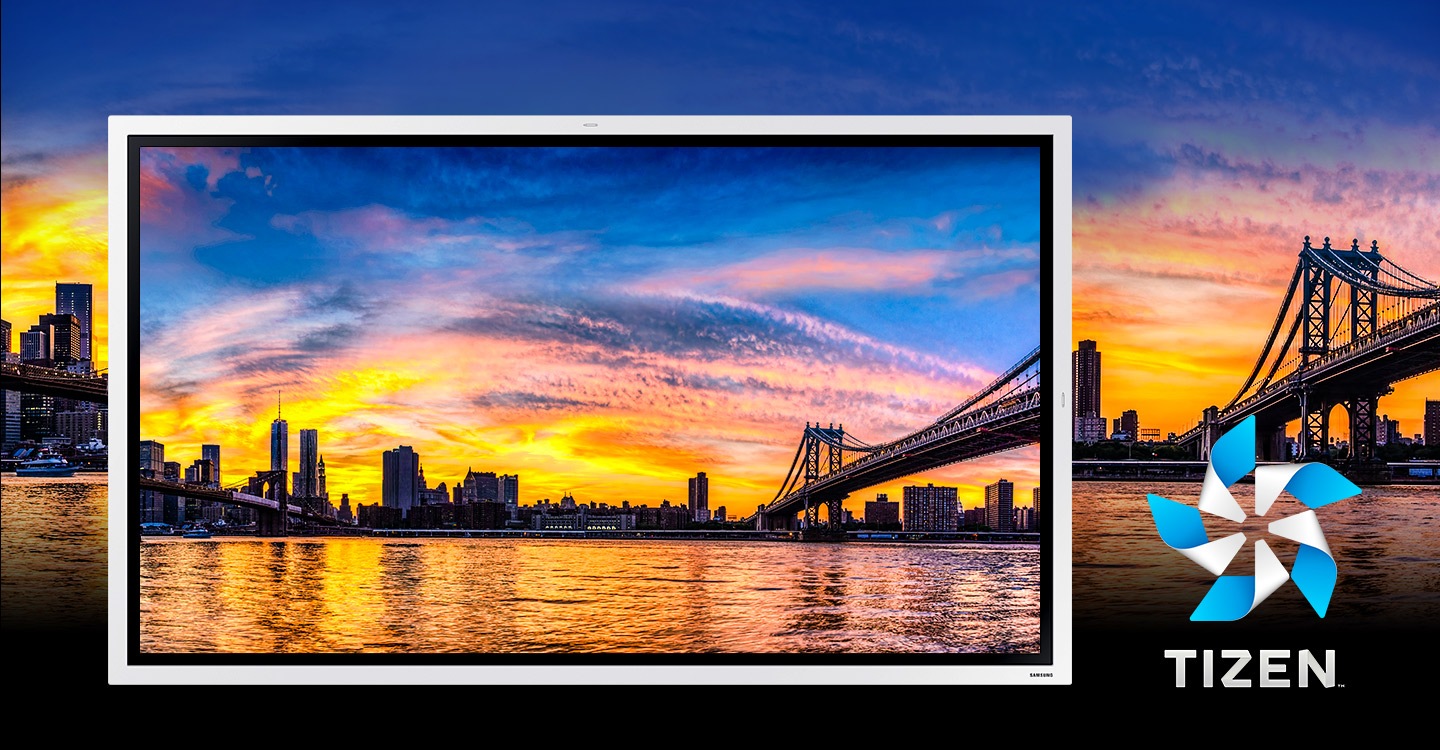 Convenient and streamlined administration
Advanced Convenience
Samsung Flip offers a wide range of enhanced capabilities, including a secure wireless connection, automatic firmware updates, LDAP synchronization, file security and remote management, ensuring a convenient and productive meeting experience.
Samsung Remote Management solution must be purchased separately.